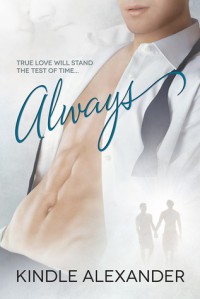 Insta-love + over-cheesiness over-sweetness.

My third 1 star in a row. I thought a nice MM romance would help get on track, but nuh-uh.

They have to tell each "ILY" every time. Since the second day they meet (the proposal comes like a week later -or was it sooner?) For 40 years, and every time they are together "God, I love you so much"; "We will always be together", etc. Avery is crazy for Kane, while Kane is always moping around.

They have a gay-marriage a year after they meet.

They have their two precious twins.

They have a successful life.

They meet again in Heaven.

Just a gay-soap-opera, where they have their perfect little world. Oh wait. Not perfect. Someone has to have evil parents.

I skipped some parts. Even the sex scenes. Too corny.